I was going to cheap out and upgrade my really bad US headlights to DJ Auto or Depo projectors (no HID). I had already refinished my plastic lights once with wet sanding and polishing. The more reading I did, the better it appeared I would be if I just dropped cash on a set of Bosch projectors. Trying to stay frugal I hunted on eBay for possibly even a set of nice used Bosch lights. It seemed like the used Bosch still went for several hundred dollars. $300-400+ appeared to be the price of ones without broken tabs.
I came up with the idea to look on eBay UK. After stumbling across the first set of lights I liked, I asked the seller if he was willing to ship to Canada. He said, "sure".I placed my bid and since I was the only bidder I easily won. Here is what I paid.
Sadly shipping to Canada was 2x the price of the lights. Still worth it. $150 for a nice set of used Bosch including corners (which I can sell). The only other downside is they are missing the back covers for the low beams.
Installed them today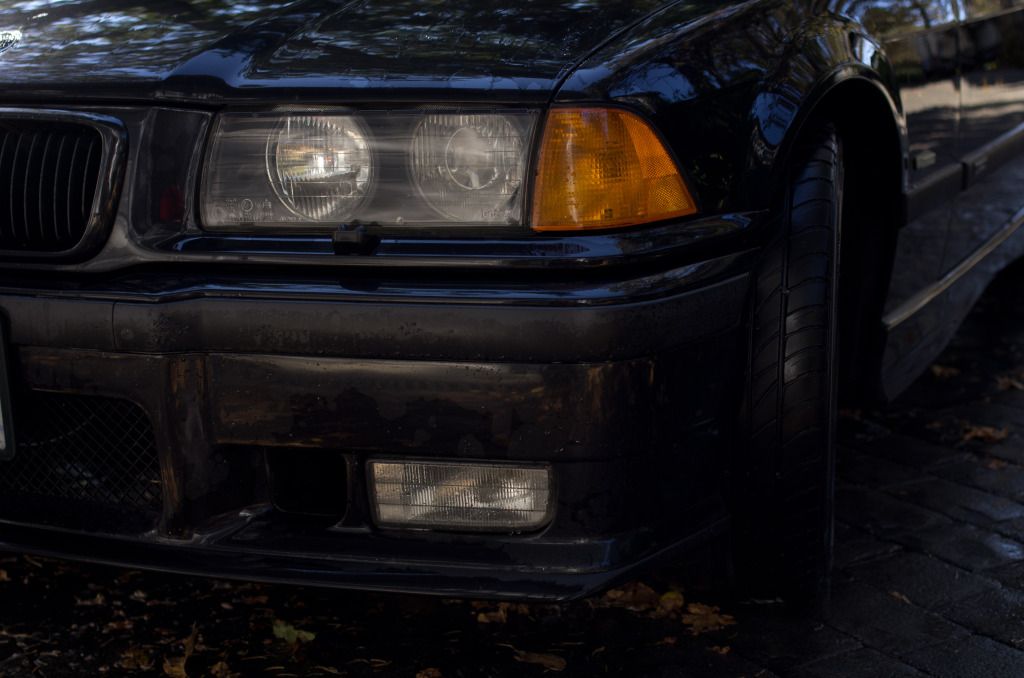 I still need to align them properly. Clear corners to come eventually.