So the last owner of my car used plastidip to paint the wheels black. When I first got the car, I noticed that he didnt do a very clean job. On one of the wheels, there was a whole section where it wasnt painted and on all of the wheels it was peeling off in places.
But last week I had to get my car towed because a belt flew off and hit my radiator hose. When I put my car on the flat bed (it was a bitch by the way, my car is too low ha), the tow truck driver put the tie downs through my wheels which just tore up that plastidip. Looked horrible and was embarrassing to drive. So I decided to repaint the wheels. The correct way. At least my way anyways ha.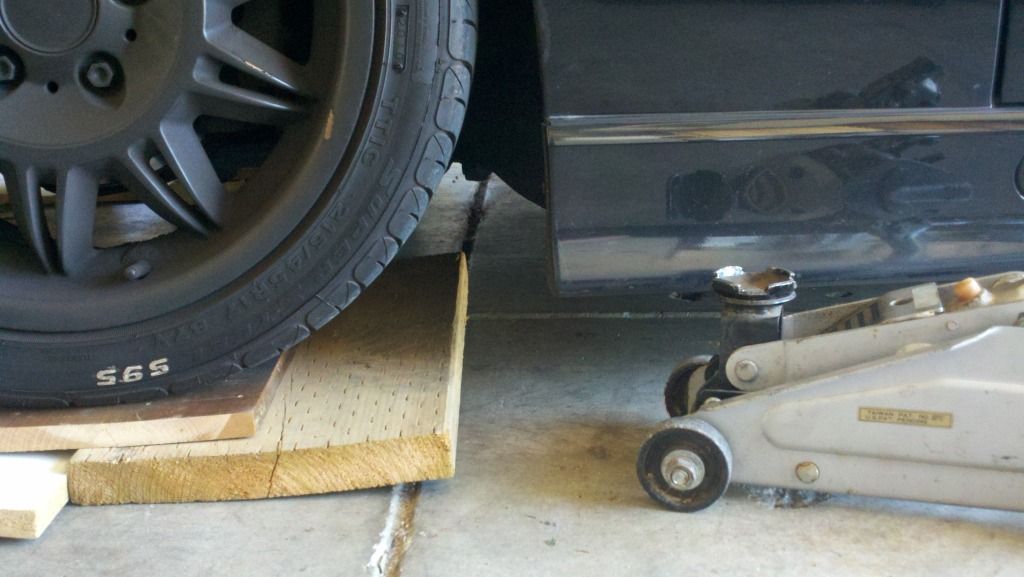 Here I tried to use my existing floorjack but it was way too high for my car even with the car on 2 inches of wood. You can see on the wheel the gold from the layer before the plastidip.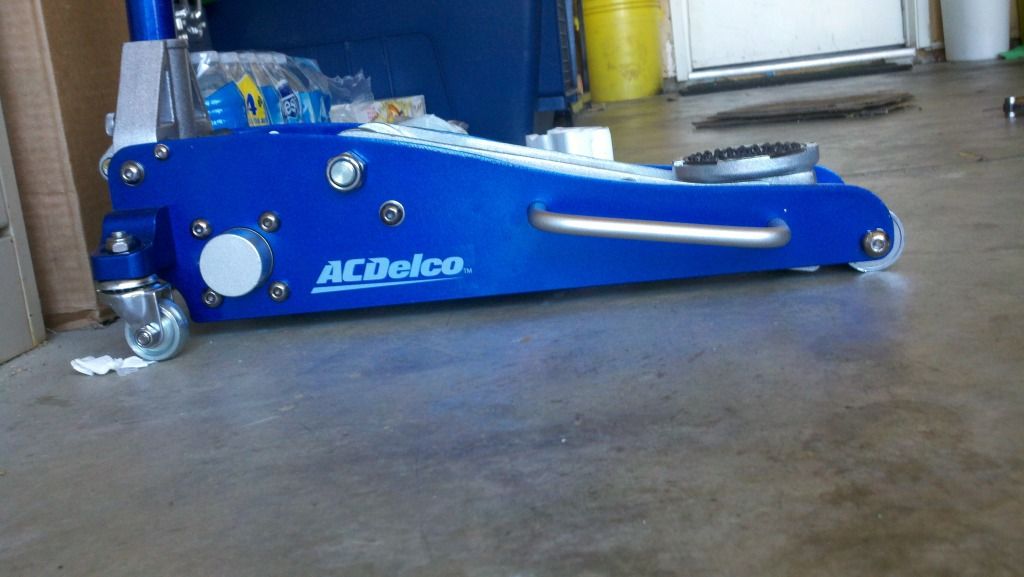 Hello gorgeous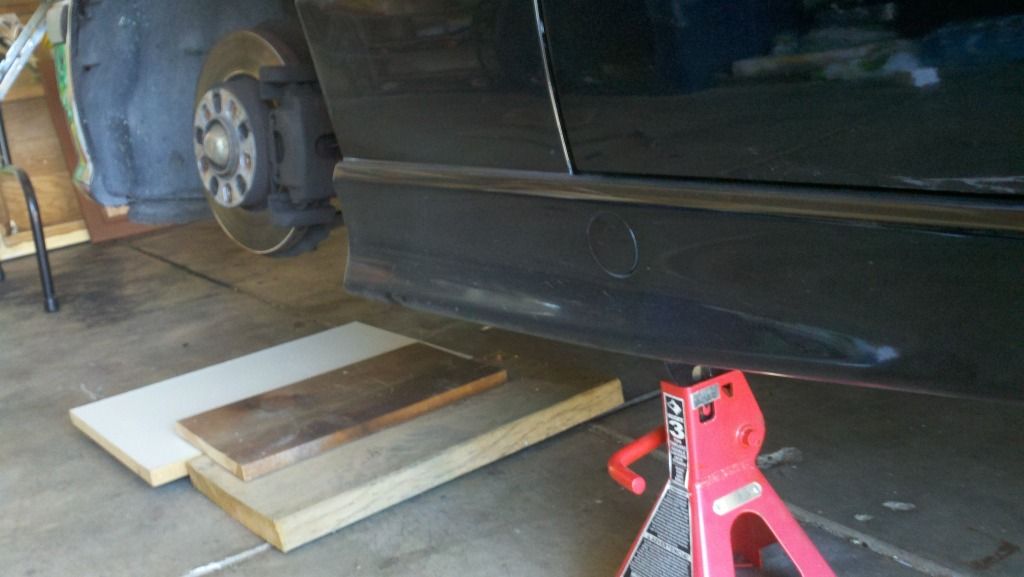 Finally got her off the ground.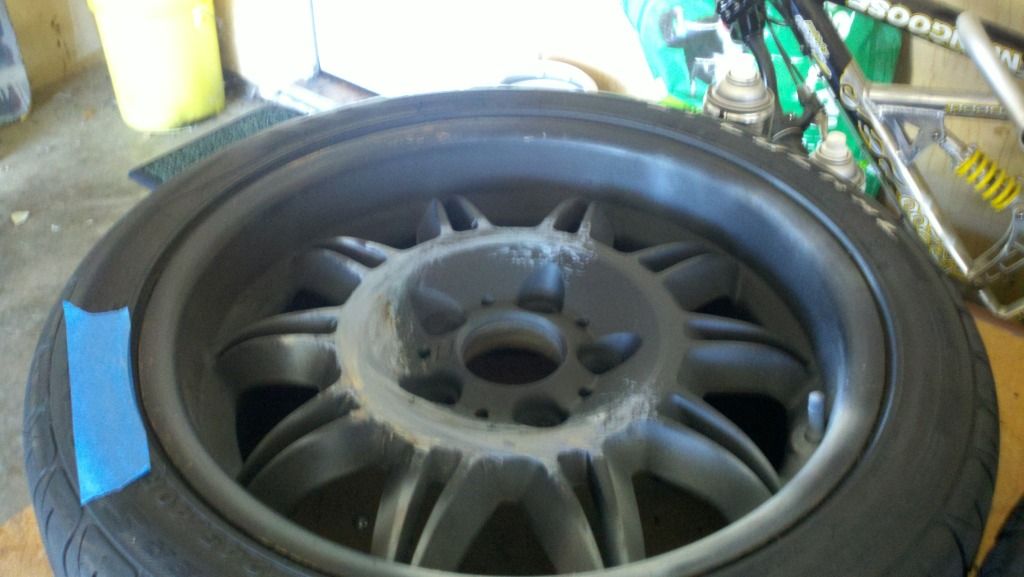 My dads idea of trying to show me how to do it. He was trying to convince me that I didnt need to sand it all and that it would stick right over the plastidip. I wouldnt believe him but then he just started spraying away at the wheel with primer and then IMMEDIATELY sprayed black on it. And then after I told him it looked like shit, he tried to sand it down which just made it worse. That set me back like three hours....
Closeup of what my dad did....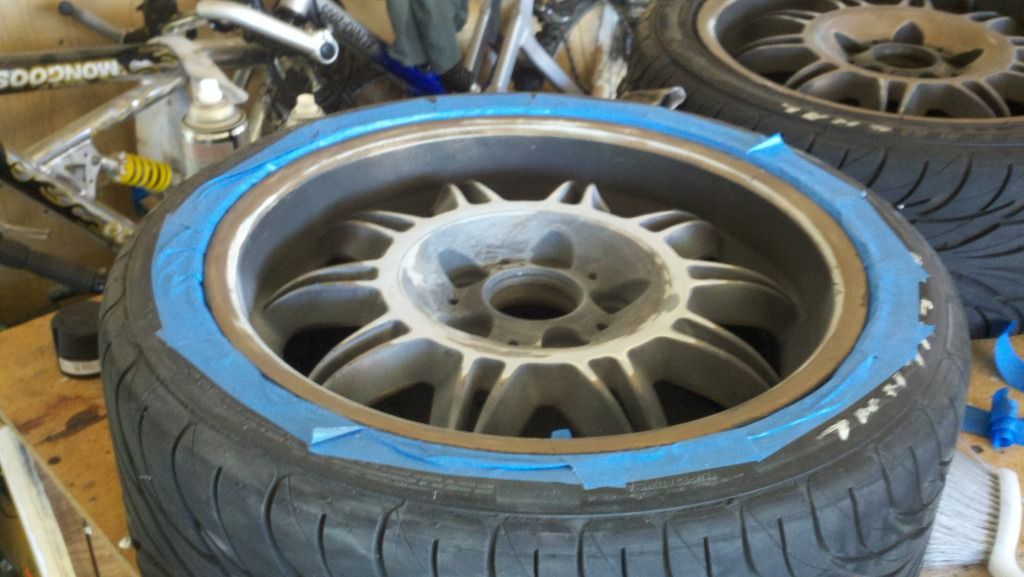 Finally sanded down and ready for some primer.
Almost forgot to tape it off!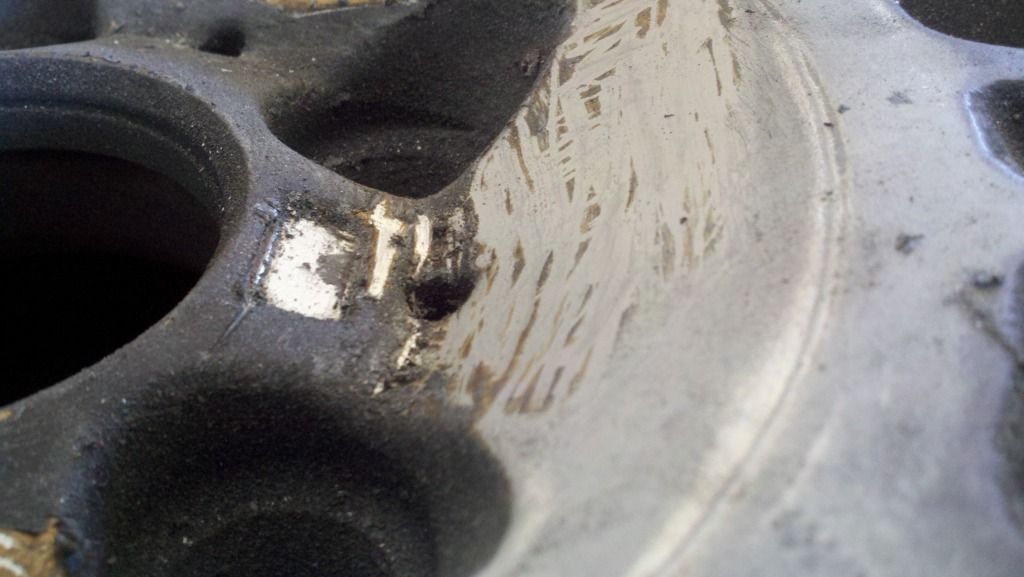 Hours of work to fix his mistake...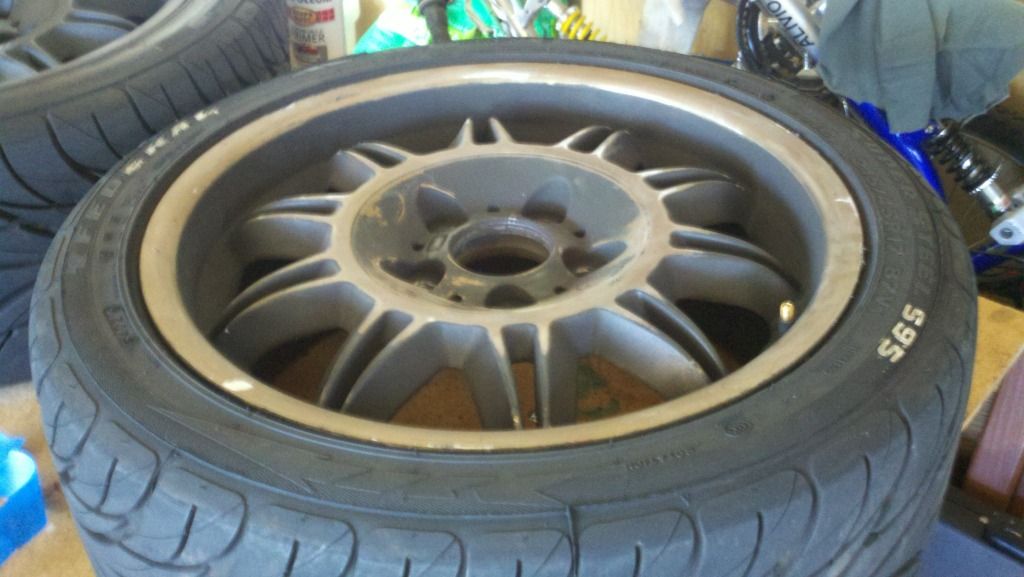 I actually kinda like this look....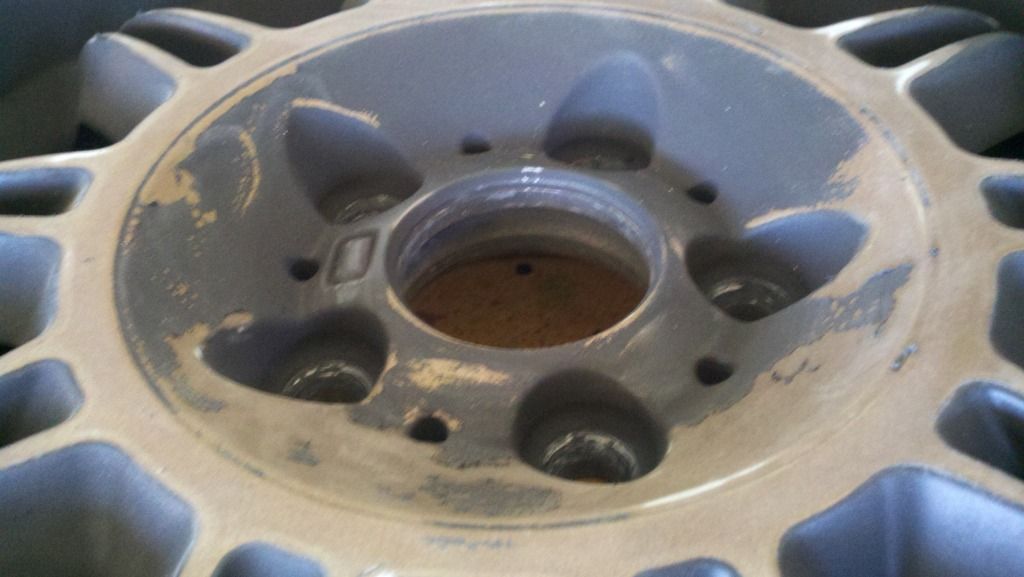 Dont worry, I took off the //M sticky before I painted them. Luckily two of them were recoverable.
Primer coat #1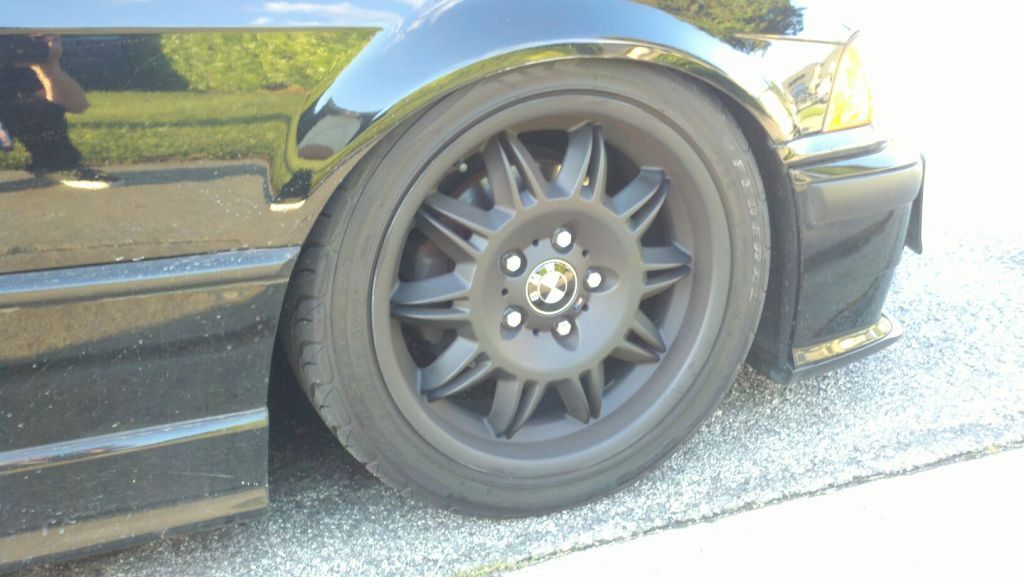 24 hours of sanding and painting later..... Sorry its dirty, it rained today and I wanted to wait until I got the BMW centercaps. Just got them today. :buttrock
Some of you guys might say that it wasnt worth my time but i think that is a nice clean upgrade to what I had before. And it works for me.... At least until I get my BBS'.