I guess I'll go ahead and up my post count by putting this in here. My latest dyno: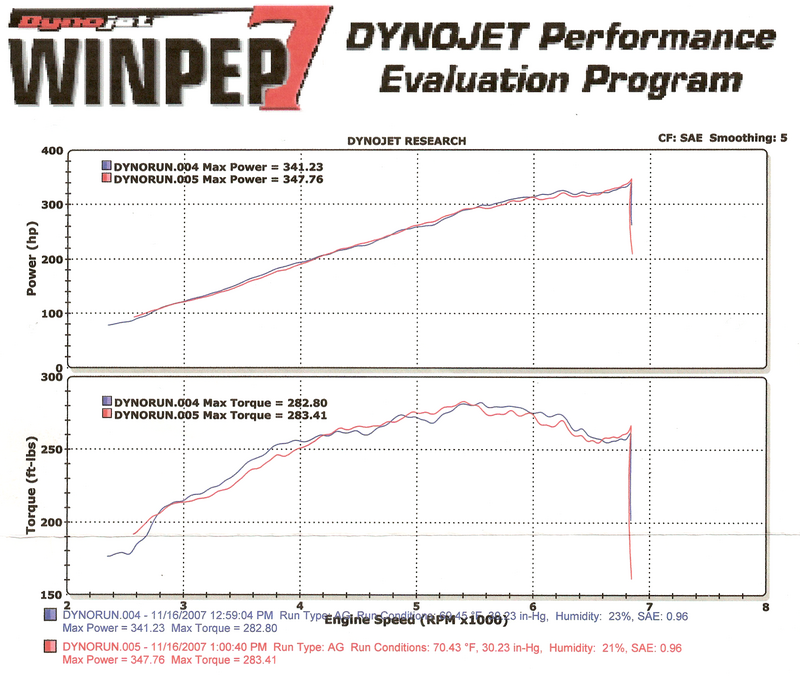 It was done with a kink in an aftercooler line and a leak around the intake manifold gasket that we didn't know about. The car pulls much smoother now and should be making a bit more power.
Relevant info is as follows.
-OBDII s52 with 155,xxx miles on it
-OBDI intake manifold
-Custom midpipe
-Borla Catback
-Vortech s/c (my guage peaks at about 11 but doing the math and comparing setups says I should only be making 9.5-10psi)
-RMS aftercooler
-Eurosport underdrive pullies.