So last week I got in a little collision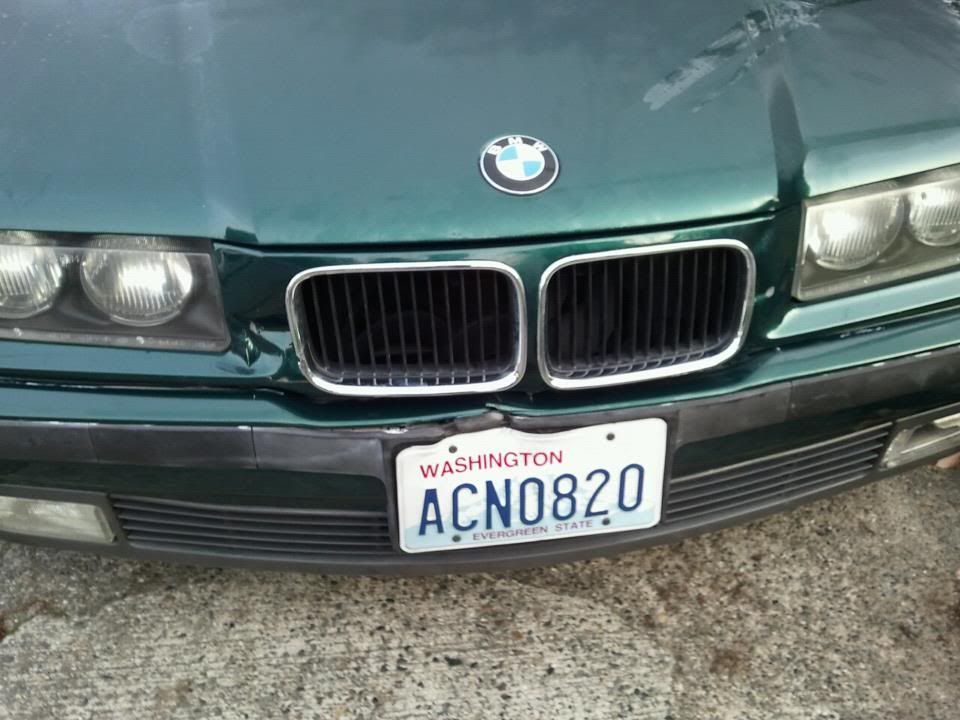 The front nose panel, bumper, hood wrinkled slightly, grills trashed, but not too bad all cosmetic.
So I called up pemco and filed a claim, I took it to my local BMW specialist to get patched up, they send me this estimate,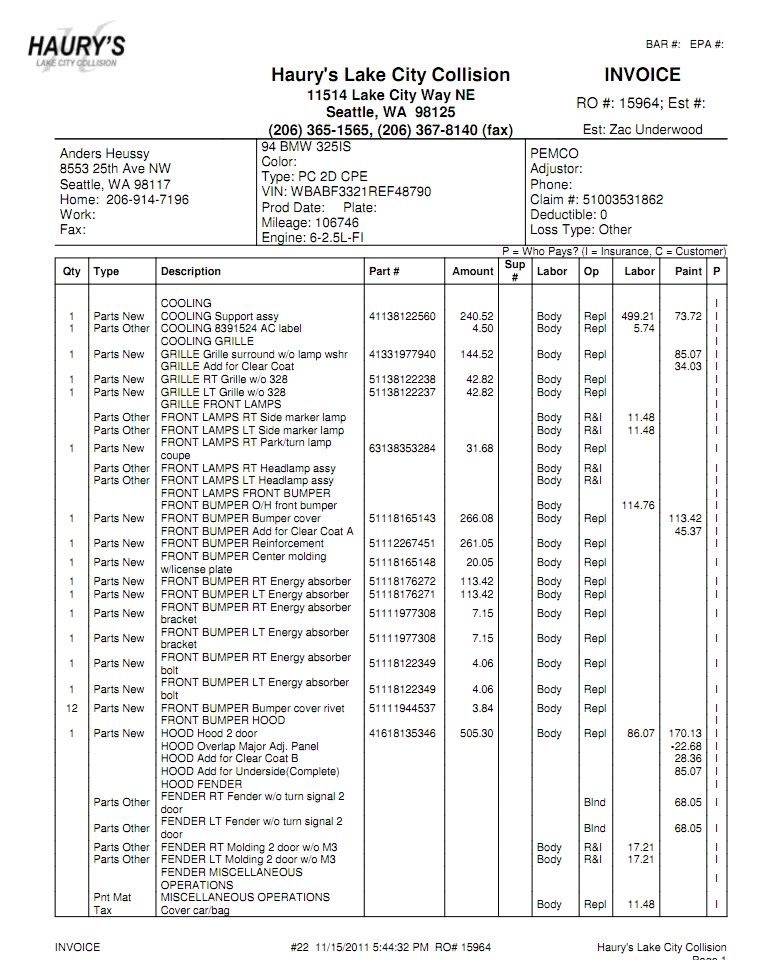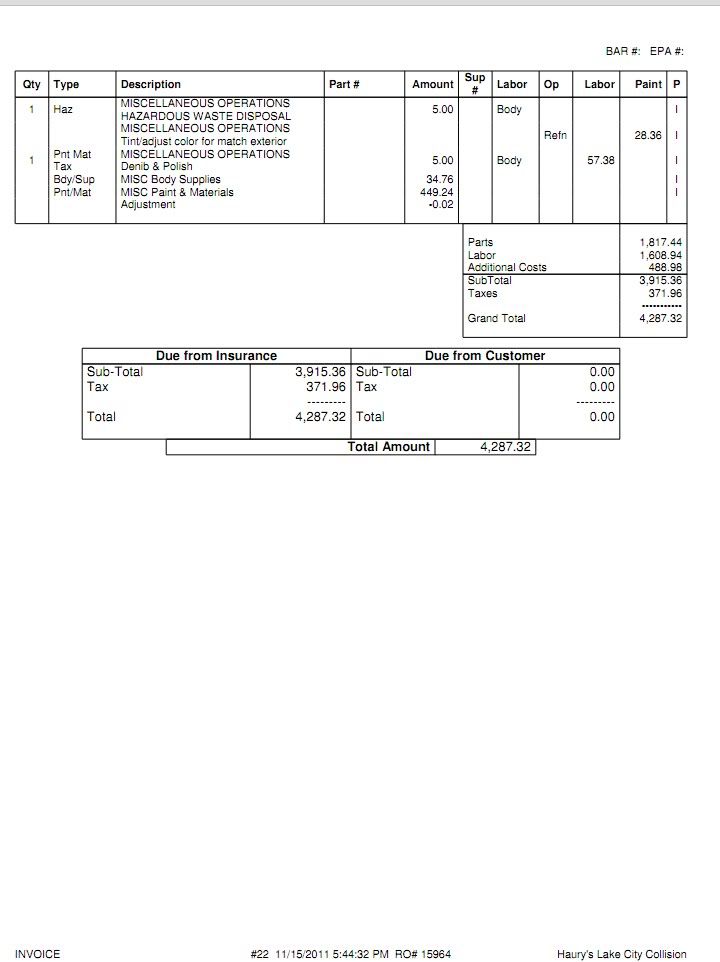 ALMOST 4.3 grand to fix what could probably be sourced for under a grand, anyways the next day my insurance company lets me know they will be totaling my car, the damage is definitely not a total loss or even close. (at least in my opinion)
So what do you guys think any parts? advice?